There are 2 images tagged with "ornate".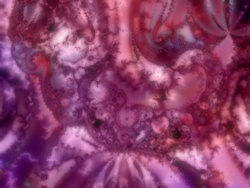 I had a bad accident while doing some tie-dying …
Actually just the result of playing around with one Apophysis and two XaoS fractals. It's probably better suited as a desktop background than a stand-alone piece of art. Except you may never find your icons again!
November 19, 2015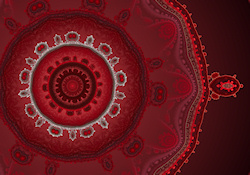 A fractals is "a complex geometric pattern exhibiting self-similarity in that small details of its structure viewed at any scale repeat elements of the overall pattern." The circular repeating patterns are easy to see in this Apophysis fractal. It reminded me of the kind of ornate design you would expect to see in an emperor's court.
August 4, 2015