There are 2 images tagged with "copper".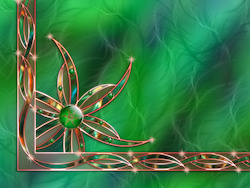 This was part of a three-part color series I created back in 2011. The backgrounds are from fractals, put together in Paint Shop Pro.
Blue As the Sea
Red As the Flame
December 24, 2015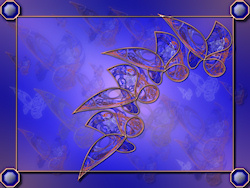 I wanted to try something metallic besides gold and silver, and I remember my high school Chemistry kit had a copper compound that was bright blue (azurite?), so I decided to try them together. Then these butterflies showed up fluttering across my screen and offered to pose for me, so here they are! Actually it's an Apophysis fractal that I thought looked like a butterfly. You have to have a good imagination working with fractals! This was also another attempt at drawing faceted gems.
August 4, 2015