There are 1 images tagged with "chaos".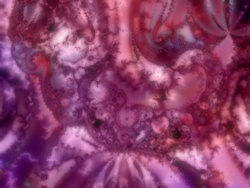 I had a bad accident while doing some tie-dying …
Actually just the result of playing around with one Apophysis and two XaoS fractals. It's probably better suited as a desktop background than a stand-alone piece of art. Except you may never find your icons again!
November 19, 2015