There are 3 images tagged with "solitude".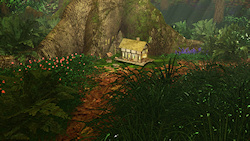 I had the idea and made a picture like this back in 2011 when I was fairly new to Vue software and 3D landscapes in general. Since I've gotten more experience I've been thinking for some time of redoing it. I love miniatures! Here's the earlier version.
October 7, 2018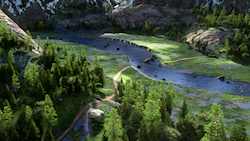 I like the word "cwm", the way it's spelled and the way it sounds as well as the meaning. I would love to have a solitary retreat in a cwm like this. But this is my digital artwork, not a real place.
May 7, 2017