There are 3 images tagged with "lightning".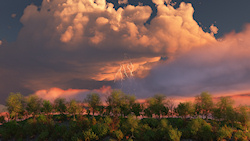 "When March blows its horn,
your barns will be filled with hay and corn."
March 25, 2021
A lone ship tossed on a stormy sea. Created in Vue.
December 15, 2015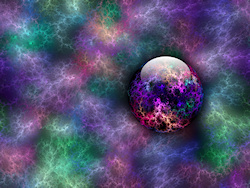 I took the fractal I used in Storms of Life and played with it, rotating, recoloring, adding layers, etc., and ended up with something that looks rather like a combination between a gravity well and a lightning storm.
November 30, 2015