There are 1 images tagged with "daylilies".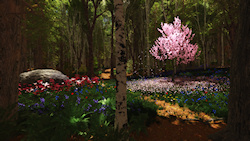 Concerto: a composition for one or more principal instruments, with orchestral accompaniment.
This was actually inspired by an Easter picture I saw, but it took me about 6 months to finish it.
If you were to lie down on the ground under the cherry tree you would see April Showers.
March 15, 2016