There are 2 images tagged with "cerulean".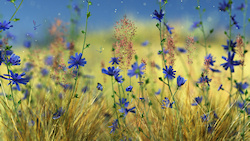 I love blue flowers - there aren't that many.
September 13, 2019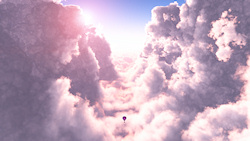 I recently studied more in depth about how to work with clouds in the digital art software that I use, and it left me inspired to do a scene in the clouds instead of my usual landscapes. Would you like to be in that hot-air balloon?
March 20, 2019