There are 3 images tagged with "azure".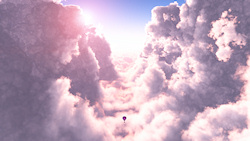 I recently studied more in depth about how to work with clouds in the digital art software that I use, and it left me inspired to do a scene in the clouds instead of my usual landscapes. Would you like to be in that hot-air balloon?
March 20, 2019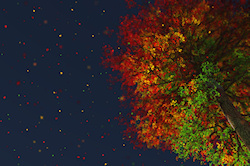 I have a maple tree in my yard that sometimes turns these colors in the fall - red on the outer leaves, then yellow, and the inner leaves still green. Other years, though, it just turns yellow. Then it's more like the tree in my Autumn Guardian.
October 13, 2018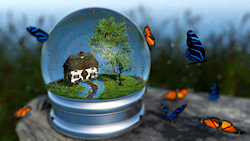 This is my third version of the seasonal globe idea. Even though it's officially fall now, it still feels like summer, and there are lots of butterflies around.
September 24, 2016