There are 32 images tagged with "green".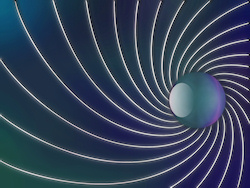 This was the result of playing with golden spirals. And the dark greens and blues, plus a little hint of purple, look like something under deep waters.
September 14, 2015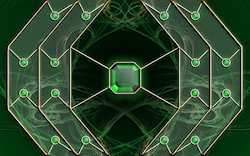 Hiddenite , or Lithia Emerald, is a rare green gemstone. It was discovered in western North Carolina in 1879, and named after the geologist William Hidden.
This picture of course is not a photograph of actual hiddenite. It's a combination of my drawing with an Apophysis fractal for the background. I laid out the design to give the effect of heading into a dark cave where such gemstones might be mined. This piece was also an experiment in drawing faceted gems - they're harder than the round orbs.
August 4, 2015