Wellinghall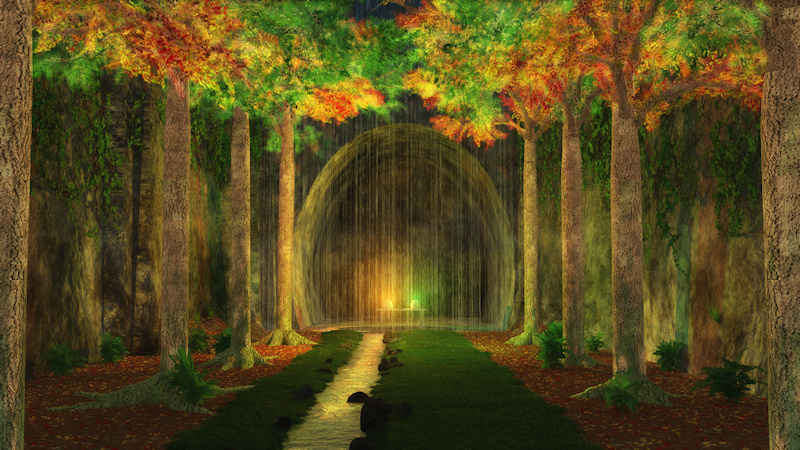 October 22, 2020
"Beyond them was a wide level space, as though the floor of a great hall had been cut in the side of the hill…, and along each wall stood an aisle of trees.… At the far end the rock-wall was sheer, but at the bottom it had been hollowed back into a shallow bay with an arched roof: the only roof of the wall, save the branches of the trees…. A little stream … fell tinkling down the sheer face of the wall, pouring in silver drops, like a fine curtain in front of the arched bay.
"Treebeard lifted two great vessels and stood them on the table. They seemed to be filled with water, but he held his hands over them, and immediately they began to glow, one with a golden and the other with a rich green light;… Looking back, the hobbit saw that the trees in the court had also begun to glow … until every leaf was edged with light: some green, some gold, some red as copper."
— The Lord of the Rings, Book III, Chapter 4: Treebeard
This is free for personal use as screen wallpaper, and is not to be redistributed. Zazzle and Redbubble are print-on-demand companies that are licensed to print my work. Please contact me if you have any questions about the use of this image.
Downloads
---
Comments