Cwm Autumn Frost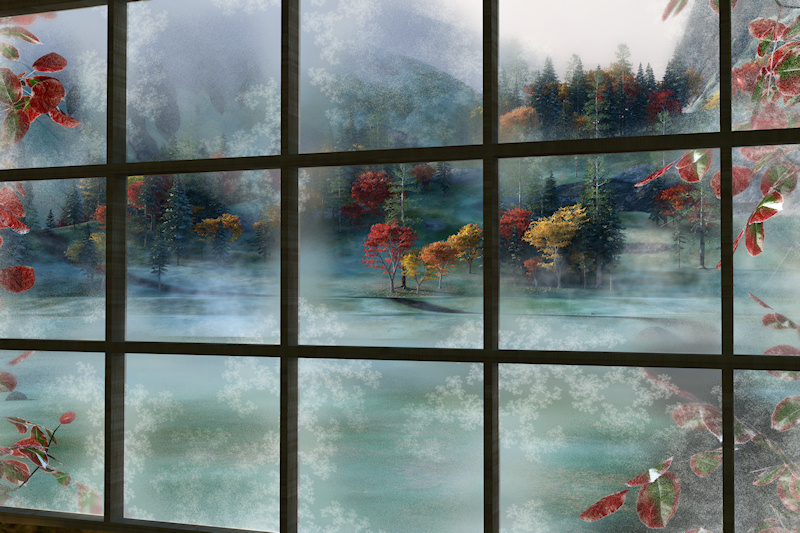 October 30, 2017
This morning was the first frost of autumn, and I finished this picture just in time. I love chilly mornings with frost, especially when the sun is just rising and everything glitters. I also love fall with all its colors.
This is actually looking out the window of the cottage in Cwm Solitude. You can just make out the path heading out of the cwm, and the steam fog coming from the river in the foreground.
This is free for personal use as screen wallpaper, and is not to be redistributed. Zazzle and Redbubble are print-on-demand companies that are licensed to print my work. Please contact me if you have any questions about the use of this image.
Downloads
---
Comments