Winter Serenity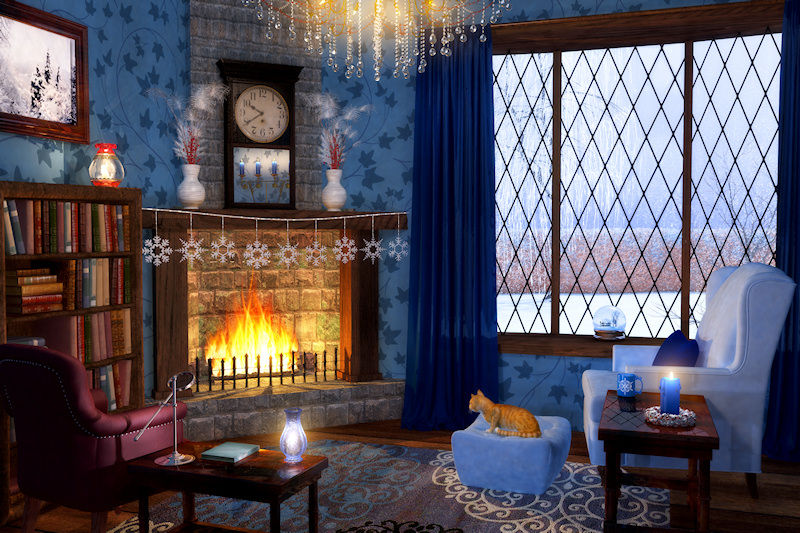 January 27, 2022
Snow outside, a fire on the hearth, comfortable chairs, good books, something hot to drink, and a cat for company. My ideal of a cozy winter day! I created a rainy autumn day picture of this reading nook, and now I've changed it to a winter day with snow.
This is my digital artwork, not a photograph.
This is free for personal use as screen wallpaper, and is not to be redistributed. Zazzle and Redbubble are print-on-demand companies that are licensed to print my work. Please contact me if you have any questions about the use of this image.
Downloads
---
Comments