Cherry Blossom Globe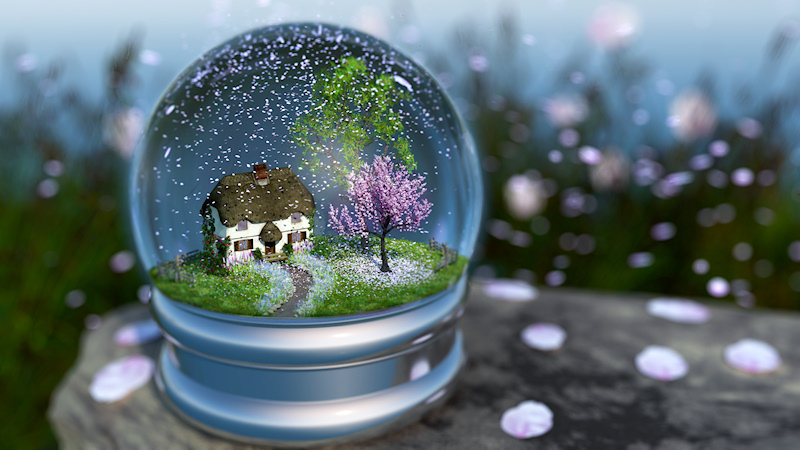 May 16, 2016
A while ago I had the idea of a "snow" globe with different seasons, and I finally got the spring version realized. I hope to do the other seasons as well.
This was my first time working with Vue's EcoParticle technology. It allows for objects, in this case cherry blossoms, to be scattered through the air. It's primarily for animations, but by choosing a point several seconds into the scattering I was able to get a nice still version.
This is free for personal use as screen wallpaper, and is not to be redistributed. Zazzle and Redbubble are print-on-demand companies that are licensed to print my work. Please contact me if you have any questions about the use of this image.
Downloads
---
Comments